Read This
I wrote Read This as my first android app to help my daughter Ali learn how to read.

It's a simple app that will read a text file and display each word one at a time. When you touch the word, the app will read the word back to you.

Please drop me an email and let me know what you think!

You can download Read This from Android Market or using this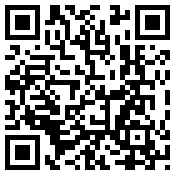 If you like the app and like to contribute to Ali's education fund, make a donation!


Features
Display each word one at a time, pronounces the word when you touch the screen.
Reads from a text (.txt) file stored in the sdcard/ReadThis directory.

All files must be in this directory in order for it to be scanned.
Save any English text you want in a text file. Make sure you have a space at the end of each line. :)
Connect your phone to your computer. On your phone's notification, you'll see USB connected. Select that and touch the Turn on USB storage button. Copy the file to the ReadThis directory.
You can also use any file explorer apps (eg. ASTRO) to move the file to the ReadThis directory once you copied the file on your phone.

Select Menu, Open file to select a file in your ReadThis directory.
Known Issues
Volume Up/Down does not control Media volume
Version History
0.03

Instructions menu item
Added some starter files

0.02

Fix force close on orientation change
Add Read again menu item

0.01